Welcome to The First Tee of Savannah Learning Center
What We Do
The First Tee provides young people with character-building and life skills lessons using golf as the platform. Through The First Tee, young people discover how skills essential to success on a golf course can also help them flourish in life.
Learn more about our chapter
What's new at The First Tee of Savannah Learning Center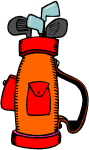 Announcing our partnership with Tour Edge in 2016!
Tour Edge one of the world's leading Top Jr Club makers has partnered with The First Tee of Savannah to provide quality junior clubs and routine maintenance to all participants renting our clubs. This years nominal fee of $25 will go toward developing more access and resources for better quality equipment.
Read More »
A Program that Works
Research Validates
In a past independent research study of The First Tee, 73% of young people at participating chapters reported high confidence in their ability to do well academically and 52% credited the program for their ability to appreciate diversity.
Read More »
Our Impact
The First Tee believes young people in our community are our future leaders. Our programs impact youth and expose them to core values like respect, integrity and perseverance.
Join Our Program »
How We Help
One-third of young people say they lack adult role models. The First Tee provides quality youth programs that include adult mentors and safe places.
About Us »